DISCOVER THE OLD PORT OF MONTREAL FROM 35 FEET ABOVE, WITH YOUR TEAM OR YOUR GROUP
With its adrenaline filled courses, Voiles en Voiles is a captivating activity to do for a Teambuilding. Whether you are looking for social activity, an activity to make your employees develop some aptitudes, or even if you are looking for an uncommon venue for your event, Voiles en Voiles will certainly fill all your needs !
---
STRENGHTEN YOUR GROUP'S BONDS AND HAVE FUN DOING IT ! Voiles en Voiles is a special context where you have the opportunity to overcome your fears and surpass yourself. While you will be navigating through our aerial courses of 13, 24 and 35 feet, you will have to help yourselves but especially, encourage yourselves. The activity that we offer you is of a duration of 3 hours. If you need special material, such as tents, chairs, tables or anything else, please know that we are open to any request, even the most special ones ! We will try our very best to make your visit a memorable one !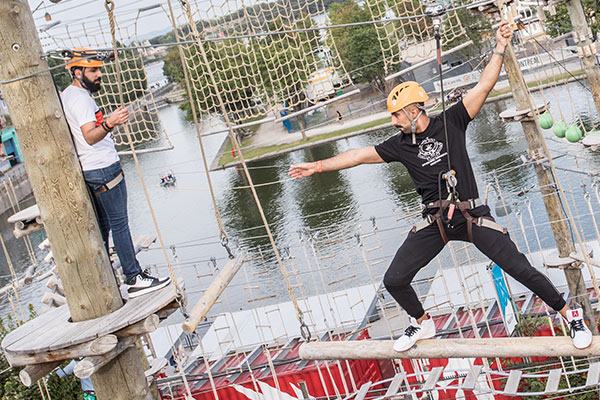 ---
Validity period
During the week, from april until june, and from september until october.
Tarifs
1200$ for a group of 40 persons, 20$ per additional participant.
---
---
REQUEST ACCOMPANIMENT TO IMPROVE AND STRENGHTEN THE BONDS OF YOUR GROUP To strengthen skills such as communication, cooperation while having a blast ! Pedagogic Teambuilding is similar to social Teambuilding but it is offered with a educational frame, by a professional. After the activity, participants will brainstorm together on the strong points of the activity, and have feedback by the professional.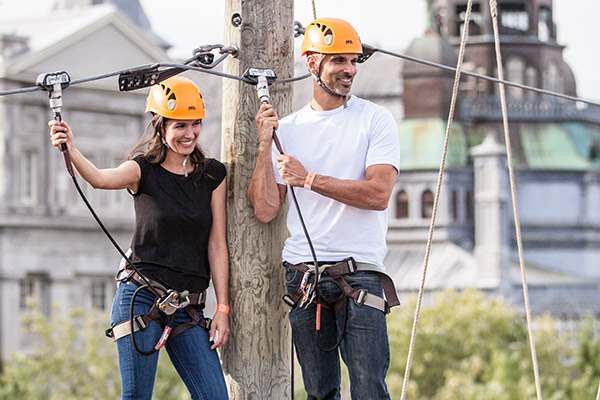 Validity period
During the week, form april until june, and from september until october.
---
---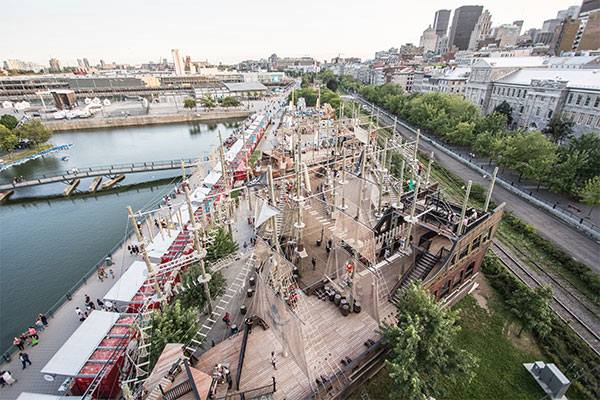 Validity period
During the week, from april until june and from september until october
COME AND ENJOY A UNIQUE LOCATION IN A UNIQUE ENVIRONMENT IN THE MIDDLE OF THE CITY
---
Contact us for more informationsor call us (514) 473-1458