Voiles en Voiles is a family theme park with aerial adventure course, climbing and inflatable games in the World of royal and pirate ships located in the Old Port of Montreal.
Voiles en Voiles in a few numbers
aerial courses
---
10 aerial courses of various heights and difficulties for all ages.
games
---
There are over 100 games spread over the various obstacle courses.
workers
---
It took 3 months to 200 workers to build the Voiles en Voiles amusement park.
visitors
---
More than 220,000 visitors participated in Voiles en Voiles since its opening.
Board a rival's ship at the Old Port of Montreal!
A world premiere, the amusement park Voiles En Voiles offers outdoor activities immersing children and adults into the 18th century world of Pirates and Royal Ships.
Embark on life-size replicas of these ships, hang onto one of the 10 aerial adventure courses ranging from 1 to 10 meters high, climb the wall of the Pirates' Ship or run through the inflatable playground. Voiles En Voiles offers hours of fun for adventurers from 3 to 333 years old with physical and educational activities suitable for all ages.
Come visit us and
Enter the world of the Royal Guard and the Pirates!
---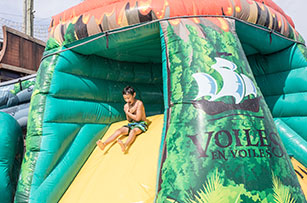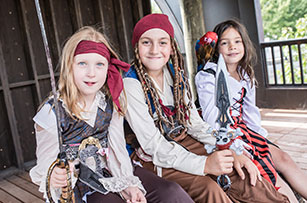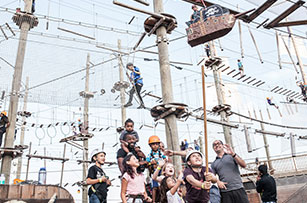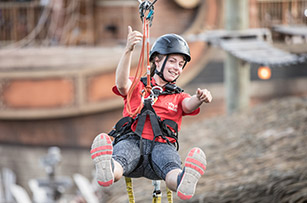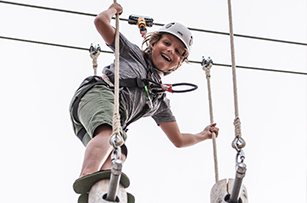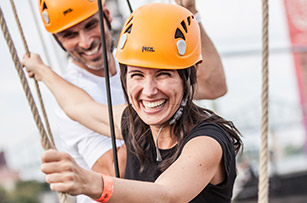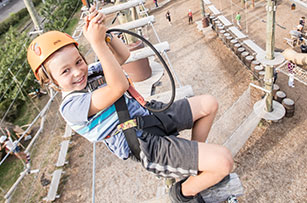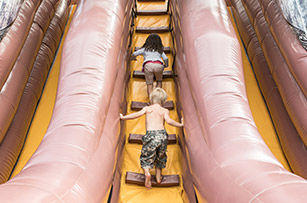 Will you be the captain of the Royal Guard or an evil pirate?